Imagine stepping out onto your patio, where the surface beneath your feet is not merely functional but a work of art.
Picture your driveway not as a dull, gray slab but as a vibrant, textured pathway that adds character to your home.
This is the power of decorative concrete, a versatile medium redefining residential and commercial spaces in Houston and across Texas.
In this blog post, we explore the world of decorative concrete, from stamped patterns that mimic the natural elegance of stone and brick to stained concrete that offers a vast palette of colors to match your style.
We delve into how these techniques can enhance various surfaces—from patios and driveways to pool decks and sidewalks—transforming them from mere functional elements to standout features of your property.
You'll also discover how decorative concrete isn't just about aesthetics; it's a durable, effective solution that withstands the test of time.
Whether considering a new concrete project or looking to revamp existing surfaces, you'll find valuable insights and inspiration here.
Welcome to the exciting realm of decorative concrete.
Exploring Different Techniques in Decorative Concrete Application
With its versatility and style, decorative concrete has gained significant traction in construction and design.
In the upcoming section, we will explore various techniques employed in decorative concrete applications.
Each technique – stamping to staining, polishing to dyeing – uniquely transforms conventional concrete into an aesthetically pleasing and durable surface.
▪️ Stamped Concrete
Stamped concrete is an inexpensive, durable solution that mimics the look of more expensive materials like brick, stone, or wood.
High realism can be achieved by pressing patterns into freshly poured concrete.
It's a popular choice for patios, driveways, and walkways due to its aesthetic appeal and easy maintenance.
▪️ Concrete Overlays
Concrete overlays are a surface applied to existing concrete floors, offering an extra layer of protection and aesthetic appeal.
They're made from a cementitious material applied over the concrete, providing both durability and versatility.
Ideal for various spaces like garages or basements, these overlays enhance the longevity of floors while giving them a decorative facelift.
▪️ Concrete Stains
Concrete stains are a type of decorative concrete technique where a pattern or solid color is applied to the surface of the concrete.
Vibrant tones can be achieved using acid-based chemical stains or water-based acrylics that permeate the surface.
The result is a lasting color that won't fade, chip, or peel, giving your concrete surface a unique and appealing look.
▪️ Engraved Concrete
Engraved concrete is a method of adding designs or patterns to concrete surfaces.
Special engraving tools and stencils are utilized to achieve various effects, ranging from basic geometric designs to complex landscapes.
It's a great way to add visual interest and increase the aesthetic appeal of any concrete surface, be it a driveway, patio, or walkway.
▪️ Concrete Sealing
Concrete sealing is applying a protective coating to concrete surfaces to prevent damage from weather, chemicals, oil, dirt, and other contaminants.
By following this process, the lifespan of the concrete can be prolonged, its appearance can be improved, and it can become simpler to clean and maintain.
Sealers can be either clear or tinted and provide a glossy or matte finish depending on the desired aesthetic.
We recommend resealing outdoor concrete every 2-3 years or whenever wear is noticeable.
Stamped Concrete Advantages
There are several reasons why using this material can be advantageous. These include:
▪️ Cost
Decorative concrete is an inexpensive alternative to wood, ceramic, and other materials.
It also provides the opportunity to design intricate and elaborate patterns.
When installed properly, concrete has the potential to last for decades.
Using this option can be cost-effective during installation and may help save you money on replacement expenses in the future.
▪️ Health
Decorative concrete is a great way to make a room attractive without having to resort to the use of carpeting.
Carpeting can be damaging for people who have asthma, allergies, and other respiratory issues.
▪️ Heating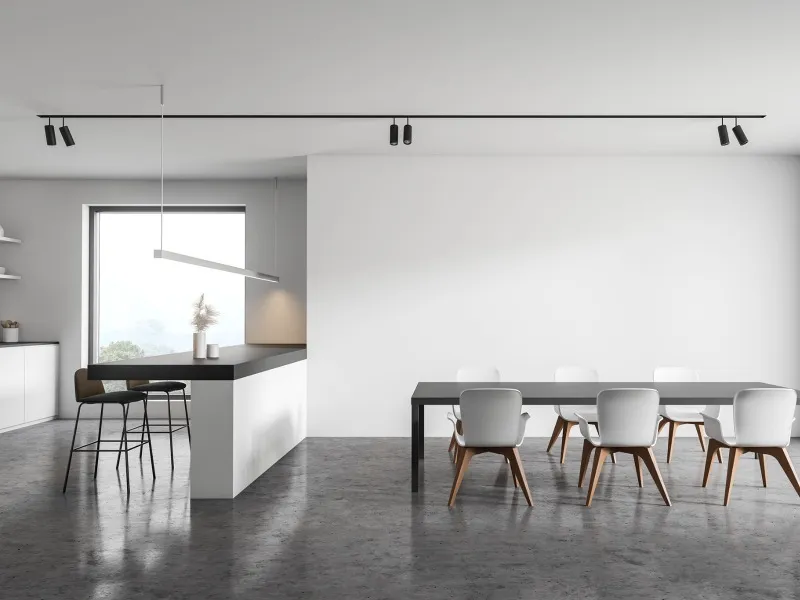 Concrete is an ideal material to use in collaboration with radiant floor heating, as it has excellent thermal mass properties.
▪️ Customized Options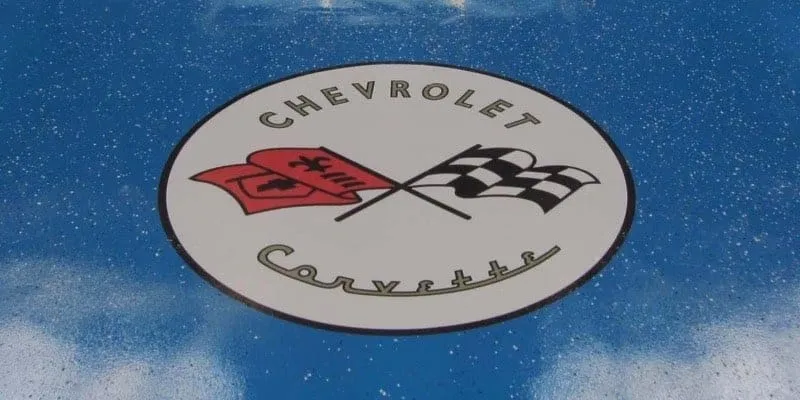 Decorative concrete offers not only an unlimited color palette but also a multitude of design options.
You can even customize your designs to meet your needs – for example, by applying a business logo in a corporate space.
Decorative and Stamped Concrete Uses
There are several ways in which decorative concrete can be used.
▪️ Fireplaces
You can use concrete to create a beautiful fireplace in your home, incorporating the pillars, columns, and decorative trim to create a piece that flows beautifully.
If necessary, you can reinforce it with fiberglass. Concrete is a good choice because it can be used safely for wood-burning and gas fireplaces.
▪️ Patios
One of the most common uses of concrete is in constructing outdoor patios.
Not only do they increase the market value of your home, but using concrete means that you don't need to worry about breaking the bank while still creating an attractive outdoor space for you to relax in.
▪️ Floors
Using concrete in your flooring is a popular way to give any space a fresh look and feel.
At the same time, it is a far more cost-effective and durable material than other options like marble.
Concrete allows you to gain the best of both worlds – beauty and affordability.
▪️ Water Feature
You can easily create a beautiful fountain for your patio using concrete.
Concrete not only promises you beauty, it also means the fountain will be easy to maintain and durable.
Furthermore, you won't have to worry about the material being damaged by the water in the concrete.
Do You Have Existing Concrete You Want to Transform?
No matter your plans, decorative concrete is undoubtedly one of the most versatile materials available to a homeowner.
If you're looking to use this material in your home, whether it be for your flooring, to construct an outdoor patio, or for any other use you may have in mind, feel free to contact Xpedite Coatings at (713)365-0444 today.
We'll get you started with a quick quote and answer any questions!