One of the most overlooked flooring qualities is its ability to make your environment safer and healthier for the occupants.
However, the right flooring should be budget-friendly, look attractive, and help keep you and your family safe.
Concrete floors are not only easily personalized and budget-friendly; they can also help ensure that the room they are installed in is healthier and safer for its inhabitants.
Whether you're looking for a residential flooring option or planning to revamp the floors at your business, concrete floors are the way to go.
8 Concrete Floor Benefits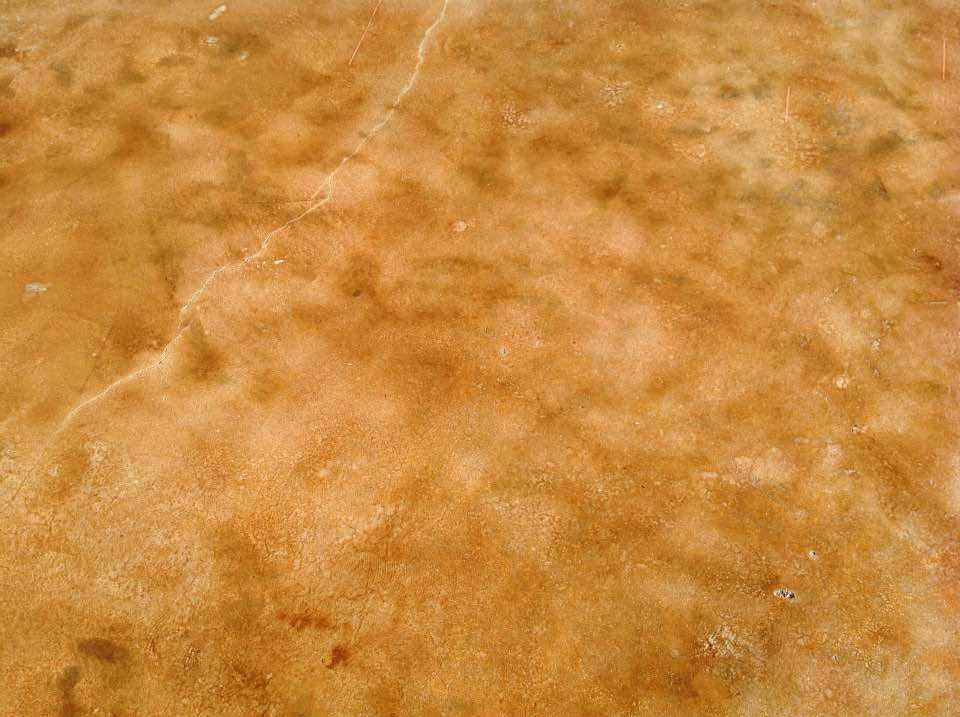 Unlock the potential of your property with the power of concrete.
Whether you're a homeowner in Houston, TX, or managing commercial properties, the benefits of concrete flooring are difficult to overlook.
From polished concrete floors that blend seamlessly with any decor to stained concrete options that offer unique visual appeal, a concrete flooring solution suits every style.
Far from the common misconception of a cold, industrial image some may have, modern concrete polishing techniques can transform existing concrete into a stunning floor covering that stands up to heavy foot traffic and requires less maintenance than many traditional flooring materials.
With its durability, allergen-free surface, and cost-effectiveness, concrete is not just a practical choice—it's a smart investment for residential and commercial projects.
Here are 8 concrete floor benefits for you to consider.
1. Low-Maintenance Living: The Simplicity of Concrete Floors
Concrete floors offer a low-maintenance solution for modern living.
Durable, stylish, polished, and stained concrete resist daily wear, spills, and stains with less upkeep than traditional flooring.
Their unique aesthetics and simple maintenance make them a practical choice for busy lifestyles.
2. Energy Efficiency: Concrete's Thermal Properties Save on Heating and Cooling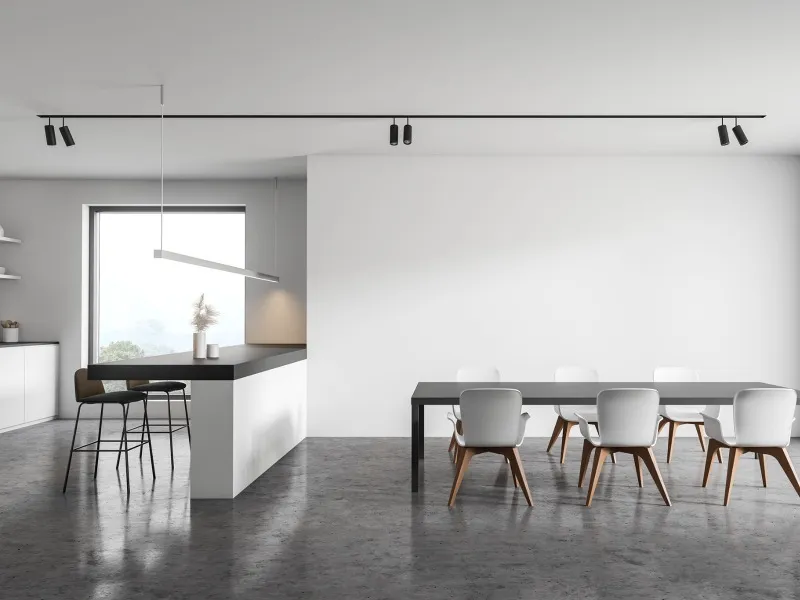 Concrete floors are aesthetically pleasing and energy efficient due to their thermal properties.
Whether you opt for stained concrete flooring in a residential setting or polished concrete in a commercial area, these surfaces can help reduce heating and cooling costs.
Properly installed by Xpedite Coatings in Houston, TX, such concrete floors provide durability that can withstand daily wear and tear while offering slip resistance and seamless blending with various decor styles.
3. Durability Beyond Compare: Why Concrete Floors Last Longer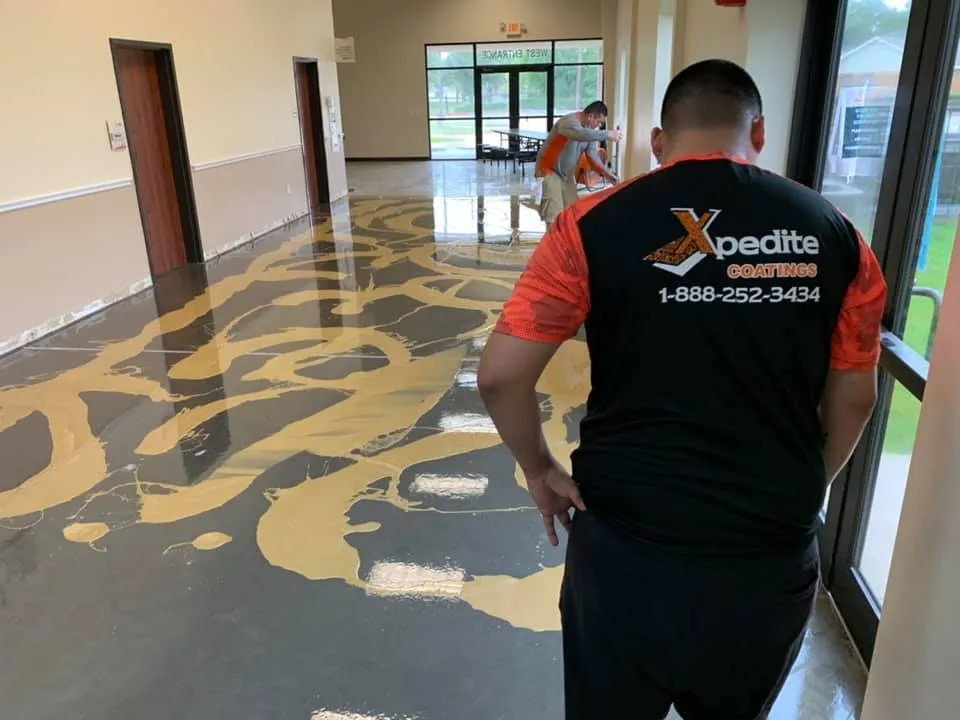 Concrete floors are renowned for their exceptional durability.
Combining concrete's inherent strength and the enhancement provided by polishing creates a surface that outlasts many other flooring options.
Concrete floors resist wear and tear from homes to commercial spaces, making them a cost-effective, long-term investment.
4. Versatility in Design: Customizable Styles with Concrete Flooring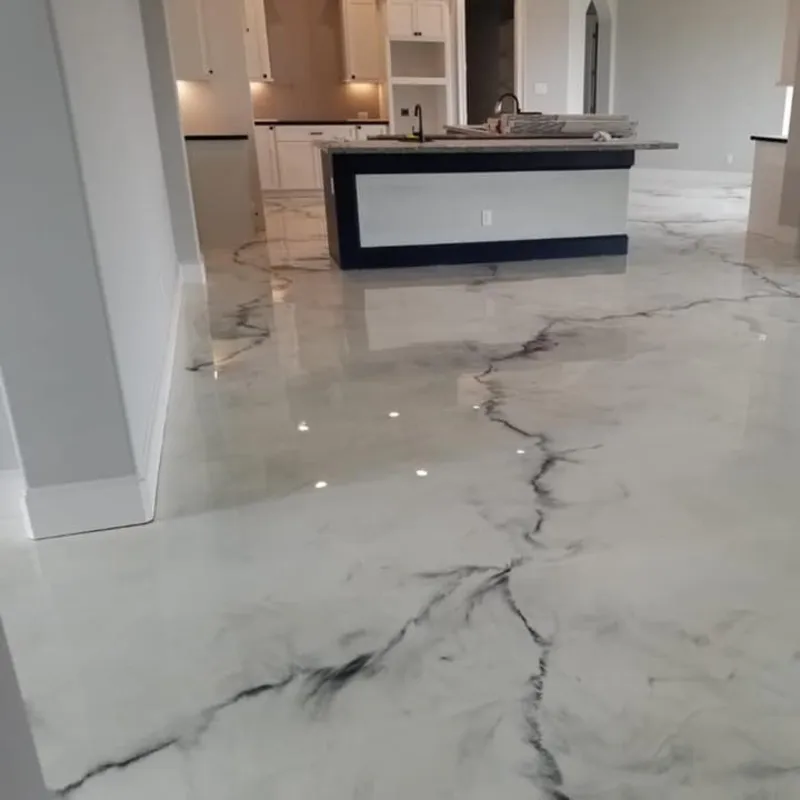 Concrete flooring's versatility extends beyond its durability.
Homeowners can tailor their floor to any style or theme with polished concrete, staining, or stenciling options.
Concrete floors are highly adaptable and can effortlessly blend with any decor, making them a distinctive addition to both residential and commercial spaces.
5. Eco-Friendly Material: Concrete's Contribution to Green Living Areas
Concrete is not just versatile and durable; it's eco-friendly too.
'Green concrete' produces less energy and raw materials, significantly lowering CO2 emissions.
It also incorporates recycled materials like crushed glass and metal, making polished concrete floors or decorative surfaces beautiful and sustainable.
6. Cost-Effective Flooring: The Economic Advantages of Concrete Floors
Concrete flooring offers a cost-effective solution for homeowners and commercial spaces.
Polished concrete floors, known for their durability and low maintenance, are economically advantageous due to their low material costs and efficient installation process.
Plus, the modern aesthetic of polished concrete can enhance the value of any space.
7. Say Goodbye to Mold: The Resistant Qualities of Concrete Floors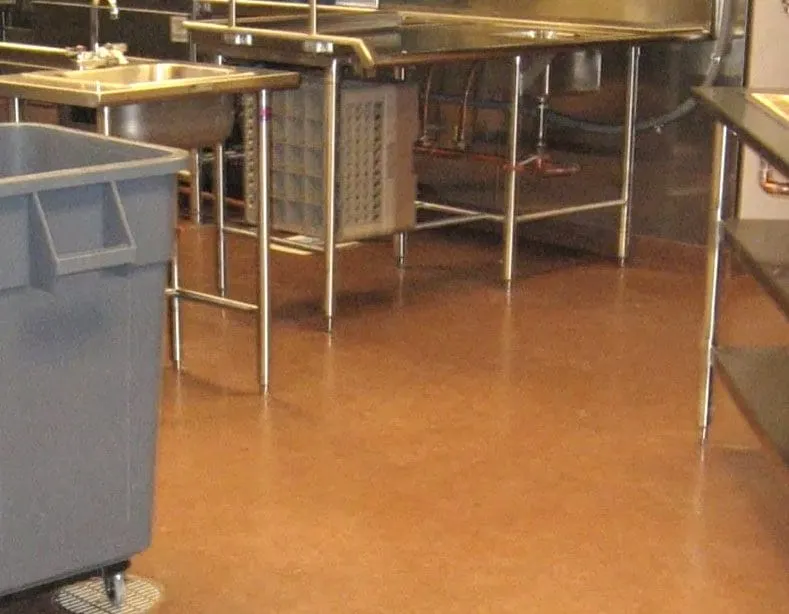 Mold exposure can affect a person's health. Long-term exposure in homes can cause headaches, respiratory infections, and more.
Mold thrives on organic materials, especially in our warm and humid weather. That's why many industrial and commercial kitchens choose concrete floors.
Unlike materials such as wood and carpet, concrete floors do not support mold growth and other harmful microorganisms.
8. Paw-Proof Your Home: Why Concrete Floors Are Pet-Friendly
Ensuring that space is pet-friendly is not only great for residential buildings; it can also be an advantage for businesses looking to appear more welcoming to customers.
Unlike carpet, concrete does not trap pet dander, making it a safe option for pet owners and allergy sufferers.
The concrete also ensures that pets' paws do not come into contact with harmful chemicals.
In addition, the durability ensures that you won't have to worry about your concrete floors getting damaged by pet claws.
What About Polished Concrete Floors?
Polished concrete floors, installed by Xpedite Coatings in Houston, are a sought-after flooring option for both residential and commercial settings.
Renowned for their durability and sleek, modern look, polished concrete floors are a cost-effective and practical choice.
One of the main features of polished concrete is its resilience. These floors are capable of withstanding heavy traffic, making them ideal for commercial and industrial applications.
The polishing process used by Xpedite Coatings enhances the natural strength of concrete, resulting in a surface that can resist stains, chips, and cracks.
Aesthetically, polished concrete floors offer a high degree of versatility.
During the process of polishing concrete, it is possible to customize it with decorative patterns and colors to perfectly match any interior design.
When polished to a high gloss, the concrete floor reflects light to create a bright, clean look that blends seamlessly with any decor.
The maintenance of polished concrete flooring is also straightforward.
Regular sweeping and occasional damp mopping are typically all that's needed to keep these floors looking their best.
Unlike tile or linoleum, there's no need for waxing or sealing, making polished concrete an easy-care option.
In terms of cost-effectiveness, polished concrete flooring stands out.
The materials and installation costs are often lower than other flooring options, and their longevity means less expense on replacements or repairs over time.
Plus, the thermal mass properties of concrete can contribute to lower heating and cooling costs.
If you're seeking a durable, attractive, and easy-to-clean flooring solution that offers excellent value for money, polished concrete floors from Xpedite Coatings are a fantastic choice.
Final Thoughts About Concrete Floors in Houston, TX
Concrete floors are an excellent option for people looking for a healthy alternative to wood, carpet, and other traditional flooring.
If you want to install concrete floors for your home or business, contact Xpedite Coatings at (713)365-0444 today.
Our service areas include the entire Houston – Sugar Land area.
We can help you get started with a quick quote and are available to answer any questions or concerns.