Your Dream Epoxy Garage Floor Awaits
Get floored in style with Xpedite Coatings
Experience the

magic

of a 

transformed

garage
Revolutionize your garage into a stunning space that fills you with pride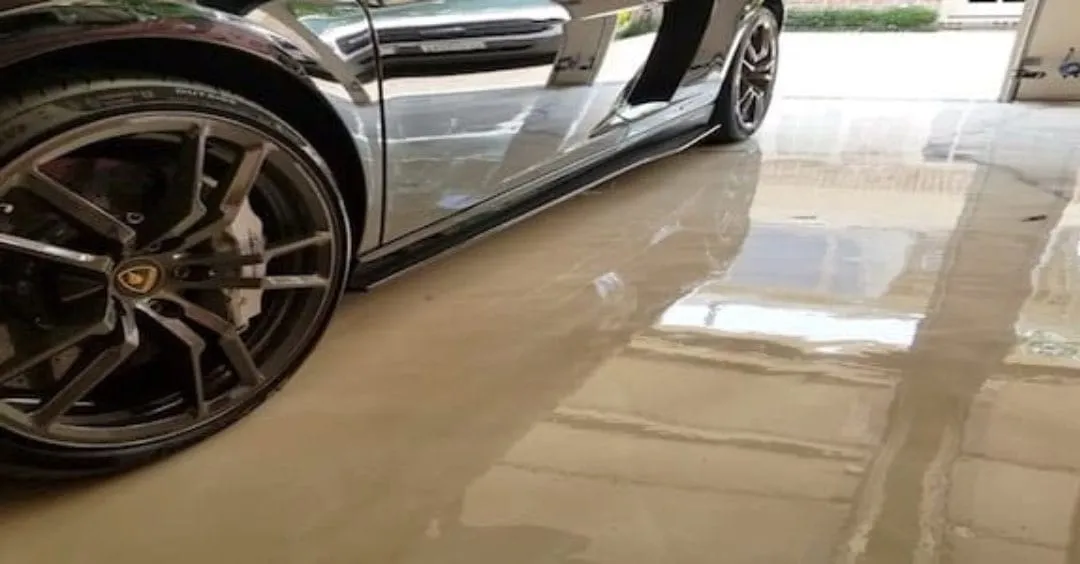 You've always wanted a garage floor that looks sleek, shiny, and durable.
A floor that can withstand heavy traffic, spills, and stains. A floor that reflects your style and personality.
But you've been putting off this project for too long.
You're worried about the cost, the hassle, and the quality of the work.
And you want to avoid ending up with a garage floor that cracks, peels, or fades in a few months.
That's why you need Xpedite Coatings.
Imagine walking into your garage and feeling a surge of pride and satisfaction.
You see a smooth, glossy, and durable epoxy floor that reflects your style and personality.
You feel confident that your floor can withstand spills, stains, or scratches.
You enjoy compliments from your friends and neighbors who admire your garage transformation.
We can make it happen whether you want a simple solid color or a custom pattern with flakes or metallics.
We'll work with you every step of the way, from planning to installation to cleanup.
Then, we'll make sure you're delighted with the result.
Don't settle for a dull, dirty, or cracked garage floor.
Instead, contact us today for a free estimate, and let us help you turn your garage into your dream space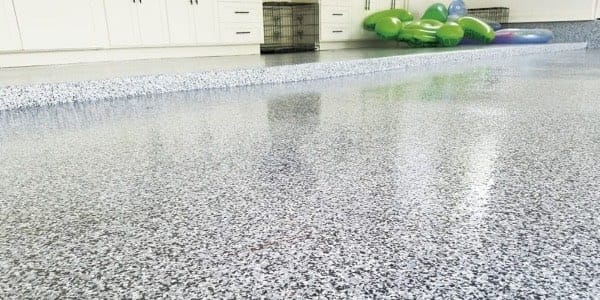 Chips and Flakes
From drab to fab! Epoxy chips and flakes elevate your garage floor to a new level, providing practical durability, stain resistance, and anti-slip benefits.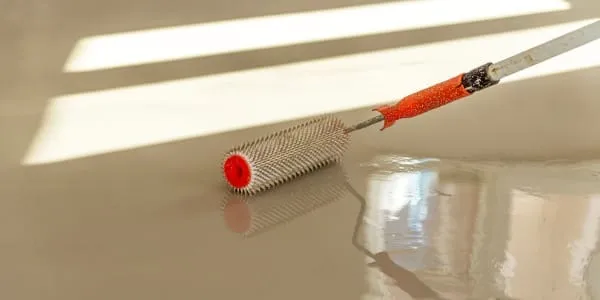 Solid Colors
Transform your garage from dull to dynamic with our solid-color epoxy floor system. Choose vibrant hues to evoke positive vibes and a dynamic atmosphere.
INCREASE YOUR HOME'S VALUE
Upgrade your garage with epoxy flooring for increased home value. It's stylish, durable and sets your home apart from your neighbors.
ADD USABLE SPACE
Turn your garage into a functional and stylish space with an epoxy floor. Create the ultimate home gym, office, or hangout spot.
PAMPER YOUR CAR
Treat your car like royalty with its own personal showroom with a gleaming, easy-to-clean epoxy garage floor coating.
CHOOSE FROM MANY COLORS
Revamp your garage with our vibrant epoxy flooring options. Choose from a spectrum of hues that'll awaken your senses.
STYLES FROM MILD TO WILD
Express your inner designer with a wide range of epoxy flooring styles. Choose from understated elegance to bold and daring.
DURABLE & PRACTICAL
Experience the best of both worlds with our epoxy flooring, where practicality meets durability for a long-lasting solution.
Enjoy your beautiful floor the next day
What is polyaspartic urethane?
Polyaspartic urethane coating is a type of coating that is often used with epoxy floors. It is a clear, high-performance coating that protects against abrasion, impact, and chemicals.
We often use polyaspartic urethane coatings for flooring applications in high-traffic areas, such as warehouses, showrooms, and industrial facilities.
One of the critical advantages of polyaspartic urethane coatings is their ability to cure quickly, which allows for faster installation and turnaround times. They offer excellent resistance to UV light, which helps prevent discoloration and fade.
Polyaspartic urethane is also highly resistant to chemicals, making them ideal for industrial environments where spills and other exposure to harsh substances are common.
Should I use polyaspartic urethane on my epoxy garage floor?
Polyaspartic urethane is often used as a topcoat for industrial epoxy floors.
While it offers many benefits, such as high durability, fast curing time, and UV stability, it may not be advisable to use it in residential garages in Houston because of the high humidity levels and other factors.
Houston has a humid subtropical climate, meaning the area experiences high humidity and moisture levels throughout the year. Polyaspartic coatings are sensitive to moisture.
Therefore, they may not cure properly if applied in a humid environment, leading to a compromised finish. The humidity can also cause the coating to bubble or blister, leading to a less-than-desirable appearance.
The Houston area also experiences extreme temperature fluctuations throughout the year.
These fluctuations can cause the concrete underneath the coating to expand and contract, leading to cracking or chipping.
Polyurethane and acrylic coatings may better withstand these temperature fluctuations.
One of the significant benefits of polyaspartic urethane coatings is UV protection. Most garages don't receive direct sunlight, so they rarely benefit from UV protection.
Therefore, paying for extra protection that may not be necessary is an unwarranted expense.
What is polyurethane?
Polyurethane is a coating used as a topcoat for epoxy flooring. It is a synthetic material made from a combination of polyol resin and isocyanate hardener.
Polyurethane coatings are known for their durability, and chemical and abrasion resistance, making them an excellent choice for high-traffic areas.
It also enhances the appearance of the flooring, giving it a glossy or matte finish depending on the type of polyurethane used.
Polyurethane coatings are available in both water-based and solvent-based formulations.
Water-based polyurethane is more environmentally friendly, containing fewer volatile organic compounds (VOCs) than solvent-based polyurethane.
However, solvent-based polyurethane coatings typically offer better durability and chemical resistance.
Overall, polyurethane is a popular choice for residential epoxy flooring systems because of its excellent performance and ability to provide an attractive finish.
What is the difference between polyurethane and polyaspartic urethane?
Polyurethane and polyaspartic urethane are coatings used as topcoats on epoxy flooring systems. However, there are critical differences between the two.
Polyurethane is a synthetic material made from a combination of polyol resin and isocyanate hardener. It is known for its durability and chemical and abrasion resistance.
We often use polyurethane coatings as a topcoat on epoxy flooring systems to protect against stains, UV light, and wear and tear. They also come in a variety of finishes, including glossy and matte.
Polyaspartic urethane, on the other hand, is a newer coating type developed as an alternative to traditional polyurethane coatings. It is an aliphatic polyurea that combines an aliphatic polyisocyanate with a polyaspartic ester.
One of the chief advantages of polyaspartic urethane is its faster cure time. It also has better UV stability, meaning it is less likely to yellow or fade when exposed to sunlight.
Another advantage of polyaspartic urethane is its higher build capability. As a result, we can apply it in thicker coats than traditional polyurethane coatings, which helps reduce the number of coats needed.
Polyurethane and polyaspartic urethane are excellent for topcoats on epoxy flooring systems. The choice between the two will depend on your project's specific needs, including cure time, UV stability, and build capability.
Will my epoxy garage floor be safe for my kids and pets?
Epoxy garage floors can be safe for kids and pets if correctly installed and maintained.
Epoxy is a popular flooring option for garages because it is durable, easy to clean, and can resist chemicals and stains. However, taking some precautions is essential to ensure your garage floor is safe for your kids and pets.
First, the epoxy must be cured before allowing your kids and pets to enter the garage. During the curing process, ensure the garage is well-ventilated to avoid inhaling harmful fumes.
Second, keeping the garage floor clean and free of debris is essential.
Sweep or vacuum the floor regularly to remove dirt, dust, and other particles that can accumulate on the surface. Wipe up any spills or stains immediately to prevent slipping or staining.
Finally, consider adding slip-resistant additives, such as chips and flakes, to increase the grip of the floor and reduce the risk of falls.
Following these tips and adequately maintaining your epoxy garage floor can be a safe and durable flooring option for your family and pets.
Can't I DIY my own epoxy garage floor?
Yes, it is possible to apply epoxy to your garage floor yourself. But it's essential to understand the risks involved should you strike out independently.
Poor Quality: Cheap epoxy purchased from a large home improvement store may not be as durable or long-lasting as high-quality epoxy products. This means it may chip, peel or fade over time, leaving your garage floor unsightly and requiring frequent repairs.
Inadequate Preparation: The most common reason epoxy floor coating doesn't stay on your floor is insufficient floor prep. Prepping requires cleaning, etching, and repairing any cracks or damage to the concrete surface. The epoxy may not adhere correctly without proper prepping and will eventually lift and peel.
Health and Safety Concerns: Epoxy products contain harmful chemicals that can cause respiratory and skin irritation if you don't take proper precautions. The fumes can be dangerous if the area is not well-ventilated during the application process.
Lack of Experience: Installing epoxy flooring requires skill and experience. If you are not familiar with the process, you may make mistakes that can compromise the quality and longevity of the floor. You will also need to ensure you have the right equipment and supplies.
Costly Mistakes: Epoxy mistakes are big headaches and expensive to fix. Hiring a professional from the start may be more cost-effective than trying to fix DIY epoxy floor errors later.
Don't Settle For Less
Join Other Houston Area Residents Who Trust Xpedite Coatings